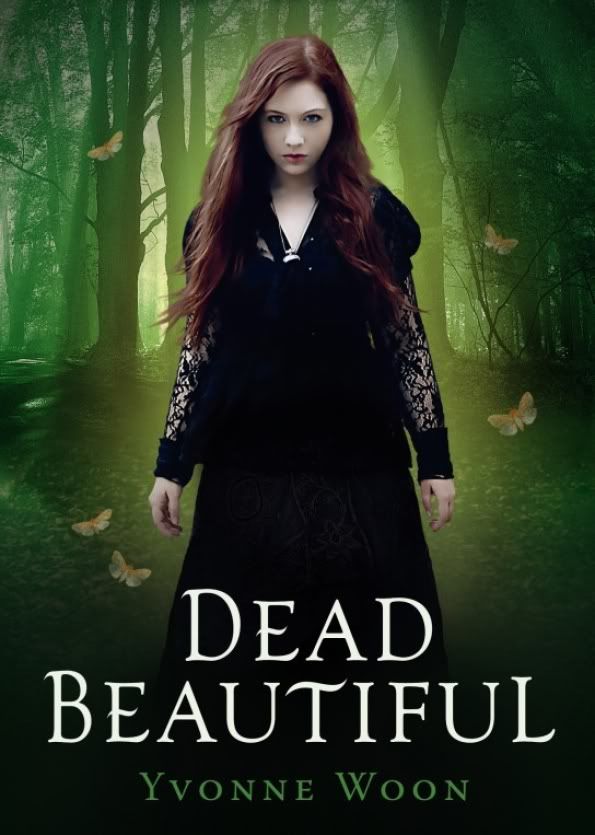 On the morning of her sixteenth birthday, Renée Winters was still an ordinary girl. She spent her summers at the beach, had the perfect best friend, and had just started dating the cutest guy at school. No one she'd ever known had died. But all that changes when she finds her parents dead in the Redwood Forest, in what appears to be a strange double murder.
After the funeral Renée's wealthy grandfather sends her to Gottfried Academy, a remote and mysterious boarding school in Maine, where she finds herself studying subjects like Philosophy, Latin, and the "Crude Sciences."
It's there that she meets Dante Berlin, a handsome and elusive boy to whom she feels inexplicably drawn. As they grow closer, unexplainable things begin to happen, but Renée can't stop herself from falling in love. It's only when she discovers a dark tragedy in Gottfried's past that she begins to wonder if the Academy is everything it seems.
Little does she know, Dante is the one hiding a dangerous secret, one that has him fearing for her life.
Dead Beautiful is the debut novel of Yvonne Woon and although it has been pinned as a 'paranormal romance' it refreshingly avoids one of the things that bugs me most about the sub-genre: The girl is treated badly by the hot, mysterious guy and can think of nothing else but him for the entire book. This book has more to it than some of its predecessors.
Characters: The story is told in first person from the point of view of sixteen year old Renee, a normal but likely lead. After the horrific events of the first chapter, Renee is in a state of grief, unable to comprehend the loss of her parents. It isn't long before she is shipped off to Gottfried Academy by her old fashioned grandfather and things quickly get a lot stranger. I really enjoyed how, although she wasn't the strongest person in the world, she refused to believe that her parents deaths were down to natural causes and never forgets her true motivation, even when she meets Dante. As far as male leads go, I really like Dante. He was the 'torchered soul' type and I'll eat that up any day.
Originality: Okay so after reading the back of the book you might be thinking, young girl, mysterious guy, an academy that is different from what it first seems; seen it all before. While this is true, Woon successfully managesto make this story stand out with the mythology that she introduces into thistried and tested formula. It was fascinating and it really added to the old, gothic feel of the story. While it did have a strong focus on the romance between Renee and Dante (which I enjoyed), it was also about Renee hunting down the truth behind her parents' deaths and the strange draw she has to dead things. By having these added layers it really made the story stand out from the hoi polloi.
Plot: This book has a plot that anyone who has ever studied philosophy and ancient Greek and Roman civilisations will adore. With it's mythology deeply rooted within these areas it made for a very different read and I thought the way Woon connected it to the paranormal element was very nicely done indeed. I don't really like history but I could have easily have read a book solely on the mythological history she created.
Writing: The writing was really good and I could find little fault with it. Woon has a knack for evoking tone in her writing, even the most normal of sentences, which I really admire and wish more authors could do successfully. She also has the ability to make quite a large sized book feel short, a similar feeling I had with Susanne Collins' amazing Hunger Games series. While I think that the book could have been shorter and better paced, I swept through this 505 paged book in no time.
David's Rating: This was a welcomed and unusual addition to the paranormal genre that had both an independent heroine and a really sweet guy for a love interest. While this book could have been a standalone, I am very excited to see where Woon will take the story next, especially after an ending where everything was answered, yet raised so many questions for the future. A solid four snitches!
5 Comments to