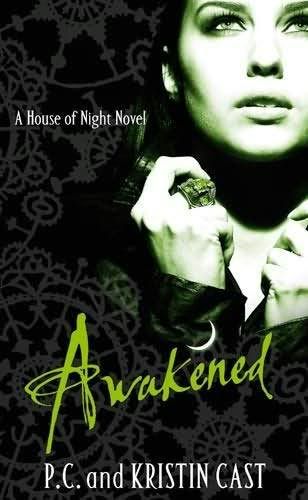 A pre-warning for everyone, if you're following the series and love it like I do, this book has a lot of very sad elements. I must admit, I had tears while reading some parts, there are some very sad sections that are expertly written.
There are a lot of twists and turns in Awakened, things that I definitely never seen coming. We begin to see cracks in the relationship between Neferet and Kalona as Neferet binds herself to the White Bull and becomes more and more power hungry. Although Kalona starts to see this other side to her, she still holds a lot of power over him. I started to feel quite sorry for Kalona as he gets tormented by Neferet, I'm holding up hope that he turns on her but for now, he's securely under her power.
Following the revelation of Rephalium and the appearance of Nyx, Zoey and her friends are forced to leave the House of Night and start their own – a very challenging prospect. Eric also makes a reappearance and it looks as though he's finally forgave Zoey for her past mistakes.
Natasha's Rating: 
 1/2