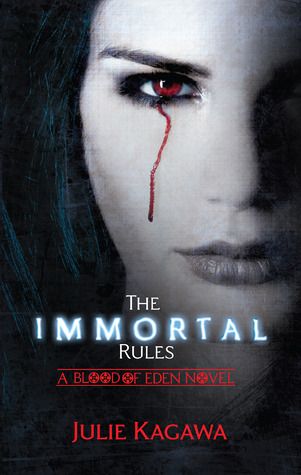 In a future world, Vampires reign. Humans are blood cattle. And one girl will search for the key to save humanity.
Allison Sekemoto survives in the Fringe, the outermost circle of a vampire city. By day, she and her crew scavenge for food. By night, any one of them could be eaten.
Some days, all that drives Allie is her hatred of them. The vampires who keep humans as blood cattle. Until the night Allie herself is attacked—and given the ultimate choice. Die… or become one of the monsters.
Faced with her own mortality, Allie becomes what she despises most. To survive, she must learn the rules of being immortal, including the most important: go long enough without human blood, and you will go mad.
Then Allie is forced to flee into the unknown, outside her city walls. There she joins a ragged band of humans who are seeking a legend—a possible cure to the disease that killed off most of humankind and created the rabids, the mindless creatures who threaten humans and vampires alike.
But it isn't easy to pass for human. Especially not around Zeke, who might see past the monster inside her. And Allie soon must decide what—and who—is worth dying for.
A katana wielding vampire? Yes please!
Plot: The opening chapters present a future world in which the humans are used by the vampires for blood. You can opt to give blood willingly by registering. Or become like Allison and be Unregistered, living a transient lifestyle each day striving to find food and shelter. Allison despises the vampires for the way they treat humans, but after getting caught in a Rabid attack, she herself is turned into that which she hates. The Rabids that live outside the city limits is eventually where she ends up living, coming upon a group of humans searching for the city of Eden in which it is rumored there are no vampires and they are searching for a cure for the disease that wiped out most of the worlds human population. But will the humans discover she is vampire, how long can she keep her true nature a secret?
Characters: Allison is struggling not only with the fact that she has become what she hates. She is battling emotionally with the loss of everything that she knew and having to rediscover a whole new life. But when she comes across the band of humans on the trek, she finds something as close to a family as she has ever had. She is falling for Zeke, and wants to help protect the children. I think my favorite character and in my opinion did not have enough pages in the book, is her Sire, Kanin. And the bad guy Jackle, pure evil! You'll love him.
Originality: I loved Julie's take on Vampires. It was like what if the cities in the world of Carrie Ryan's Hands and Teeth was run by vampires feeding on the people, and the Unconsecrated are really the half-breed Rabids that Julie Kagawa has written about.
Writing: If you have read her Iron Fey series you will be familiar with her writing style. She has always been able to keep the plot unraveling and constant movement. There is never a time when Allison is not moving forward. A combination of characters that all bring a new element to the story. Even though Allison is put through a lot, torn emotionally about what she has become and having to feed off humans for survival, there was never one moment that I felt there was too much angst. Also the action, the fighting with the katana and the extra strength that vampires have made for some really great imaginative scenes.
Krista's Rating: I will read anything Julie Kagawa writes. She has a way of making you want to turn the pages with her way of drawing you into the world. The thing that stood out to me the most while reading this particular story was her description of why it was human blood and only human blood (there is no vegan in vampire) that the vampires must drink to survive. I have read a million vampire stories and had it explained several different ways, but it was this story that resonated with me the most. The idea behind the Rabids and the disease that killed off most of the humans, great ideas, fantastic story. Read It.