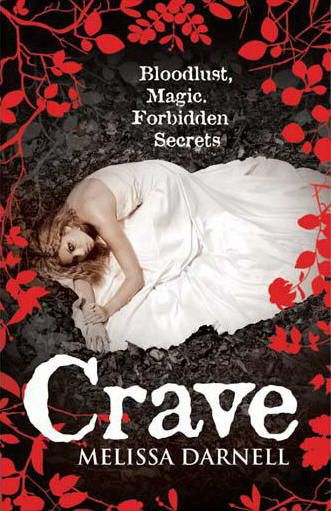 Bloodlust. Magic. Forbidden secrets.
When Savannah Colbert returns to school after a mystery illness, the fact that she has changed is clear to everyone. None more so than every school girls golden boy Tristan Coleman. Ever since their first kiss in fourth grade, Savannah and Tristan have been cruelly and inexplicably banned from associating with each other. Now, as the pair navigate the tricky social life of high school, the truth is about to be revealed.
As Savannah learns of their paranormal ancestry and Tristan deals with the repercussions of her new powers, the relationship they have been denied for so long becomes utterly irresistible and all consuming. Like Romeo and Juliet centuries before them, Savannah and Tristan's love is destined to fail; and Tristan's powerful magical family, the Clann, are watching.

I had a great time reading this book, it was fun and had some great twists.
Characters: Told from the perspectives of both Tristan and Savannah. Tristan comes from a long line of strong witches also known in their town as The Clann. Savannah on the other hand was suddenly cast out of all Clann things since the fourth grade. Neither of them have an understading of why, but they do know they still have very strong, uncontrollable love for each other. I loved both of these characters, they complimented each other perfectly.
Plot: When both Tristan and Savannah begin to experience changes in their bodies entering into their high school years. They realize that their attraction to each other is also something they cannot deny. Tristan is a well known member of the Clann, he is to become the next leader. But Savannah who is bullied by the Clann and was cast out at a young age, is just discovering why.
Originality: The story brings together several different paranormal aspects to it, but with a twist. The twist is always the clencher. I think the author did a great job of introducing us to the Clann in the first book, how Pagan beliefs along with the more extravagant magical witchcraft elements. There is also some vampire hints that appear as well as Demons. (Incubus specifically)
Writing: This novel already had a few keywords that won my heart over immediately, Witch and Vampire. So when I finished the book I was very happy with the combinations of beings introduced here as well as keeping a lot of the basic beliefs of witches that she builds upon. Not only are the witches embelished but the other creatures are well. They are hybrids, mixed with special pieces of each that added an element to the stories that I enjoyed more than the Twilight series. It is a very imaginative and twist filled story that I found very entertaining
Krista's Review: This was actually my second time reading this book. I have to say that I enjoyed it more the 2nd time through because I was able to see little quirks between Tristan and Savannah that I missed the first time through. It's a paranormal romance, but there is no love triangle, the parents play an active roll in their lives and they not only have to fight the Clann but the unnaturally strong attraction they have to each other. I became very drawn in emotionally to the story and the characters.