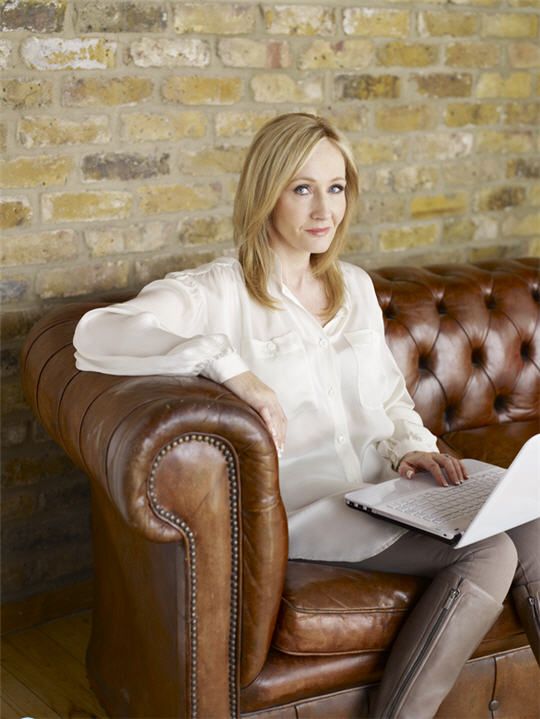 Hello readers, David here. So it's my turn to list my top ten YA authors and let me tell you, this has been hard. There are so many authors that I love so choosing just ten is nearly impossible.
So instead of saying that these are my favourite authors of all time, I'll say that these are my favourite authors right now. They change so much that I'm sure by this time next year this list would look different. So here's my list, most of which are in no particular order (note: I haven't included any adult authors as this is a YA site but if you would like to know those leave a comment):
1 – Queen J.K. Rowling
I'm assuming that this one was fairly obvious for our regular readers. I don't think I need to say much about why thos wonderful woman is my favourite author. Anyone who has picked up her books will know what I'm talking about. And yes, she is my queen.
2 – Holly Black
I love Holly's writing style and I've yet to read something by her that I have not loved. Can't recommend picking up her books enough.
3 – Cassandra Clare
Believe the hype that has been surrounding this lady. Fantastic writing with some great characters. Hello, Magnus Bane!
4 – Maria V. Snyder
A great story teller. If you like books that keep you interested and have you at the end of your seat, then pick up anything by this lovely lady.
5 – Hannah Moskowitz
When I read Hannah's books, I feel like she is inside my head. Her writing is raw, honest and something to be treasured. Gone, Gone, Gone is my favourite book of the year so far and my favourite YA contemporary novel (I honestly don't see that changing any time soon). Stellar author.
6 – Stephen Chbosky
I have recently come across The Perks of Being a Wallflower and this guy instantly made it onto my top author list. Stunning book on so many levels. Must read!
7 – Richelle Mead
The creator of Rose Hathaway, one of my favourite characters in YA. How could I not include Richelle on this list? If you like vampires but prefer more ass kicking and plot development over mushy romance, then pick up anything by Richelle.
8 – Suzanne Collins
It's not only Katniss who is on fire, but Suzanne's books are too. They completely blew me away in the best way. Highly addictive reading.
9 – Sarah Rees Brennan
I can pretty much guarantee that whenever I read something by Sarah, I will laugh out loud and fall in love with her characters. What more can you ask for in a writer?
10 – Y.S. Lee
Not only does Lee write amazing characters with riveting plots, but she also packs her novels with so much knowledge of Victorian England that you practically feel like you are there. I'll pick up anything this author writes.