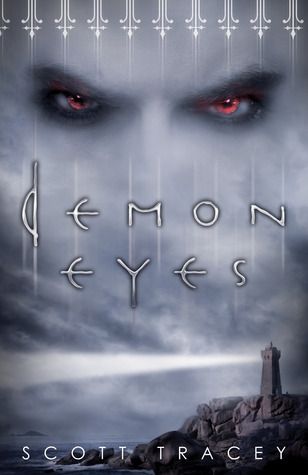 Kelly here with another Must Have Monday and I went with Demon Eyes by Scott Tracey. I reviewed Witch Eyes a while back and I'm curious to see where this one takes us. Here's a bit about it:
Book 2 in the dazzling Witch Eyes series.
Braden thought he had destroyed Lucien, a  calculating demon trapped for centuries in  a human body. But he's haunted by disturbing  visions of the undead demon promising  to return and a terrible warning: The feud  between Belle Dam's two witch dynasties—ruled by Catherine Lansing and Braden's  father—is about to get unimaginably worse. 
As young girls start disappearing from town,  Braden knows Lucien's diabolical scheme  has been set in motion. Forced to explore the  unknown powers of his witch eyes, Braden  becomes the ultimate weapon in a deadly  magical war.
This is a must for anyone who has read the first one and if you haven't – you should!! We can get our hands on this one on today - October 8th.